Externally Funded Projects to Date
Electric-swing solid state sorbents for direct air capture of CO2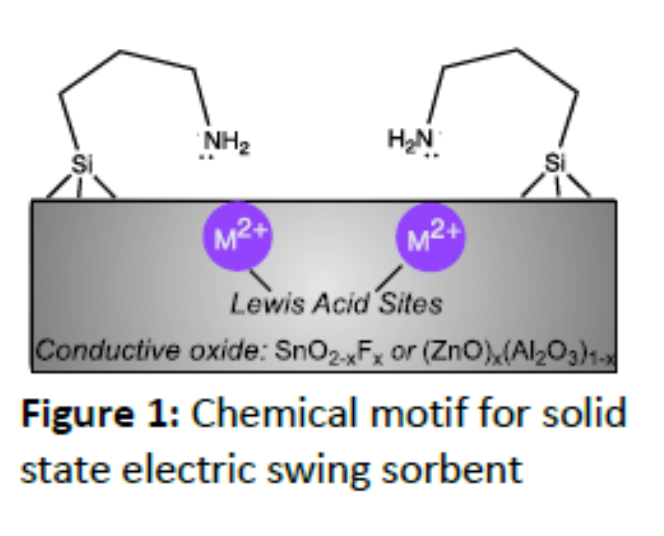 We proposed to demonstrate a novel method for electric-swing direct air capture using amine functional groups tethered to an electrically conductive material.
Alfred P. Sloan Foundation Program 
Dr. Adam Holowenski (CU Boulder), Dr. Yuanyue Liu (UT Austin)
Novel membrane design for hybrid ocean capture and desalination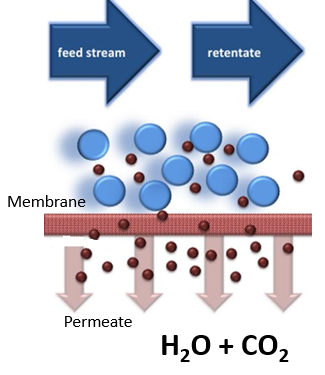 We proposed to develop a novel membrane that simultaneously removes CO2 and water from seawater.
Research Corporation for Science Advancement (RCSA), Office of Naval Research (ONR)
Dr. Matthew Green (Arizona State University), Dr. Jenny Yang (UC Irvine), Dr. Abhishek Roy & Dr. Mou Paul (NREL)
Natural Gas/Direct Air Capture Hybrid Plant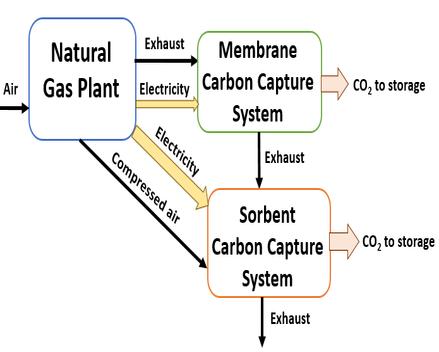 We're modeling a novel plant that can capture more CO2 than it produces by running a direct air capture system during off-peak hours.
Dr. Glenn Lipscomb (University of Toledo), Dr. Debangsu Bhattacharyya (West Virginia University), Mr. Michael Matuszewski (Aristosys LLC.)
Aaron Esquino, Mahpara Habib
Membrane Modeling for Post-Combustion Carbon Capture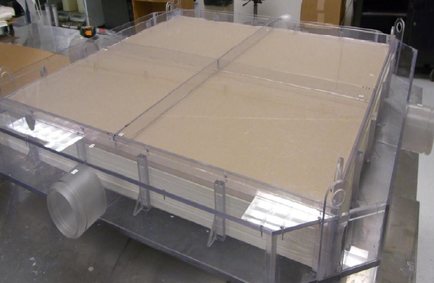 We're modeling a new membrane bundle design for Membrane Technology & Research (MTR) to assist them with pilot-scale testing of their new system.
Dr. Glenn Lipscomb (University of Toledo)
Core-Shell MOFs for Direct Air Capture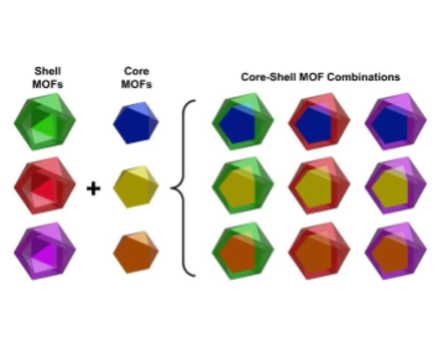 We're discovering new core-shell metal-organic frameworks (MOFs), synthesizing them, and then testing them in different bed configurations for direct air capture.
DOE, NETL, University Coalition for Fossil Energy Research (UCFER) 
Dr. Chris Wilmer (University of Pittsburgh), Dr. Nathaniel Rosi (University of Pittsburgh)
Ocean Carbon Capture Using Membrane Contactors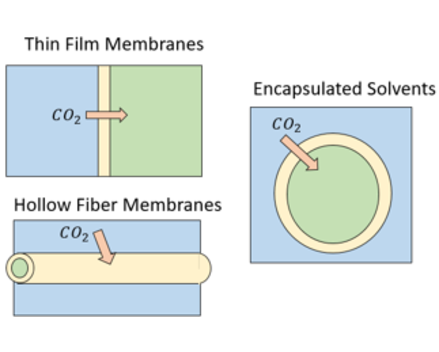 We're developing microcapsules and membrane devices that can extract CO2 from seawater.
Pitt's Central Research Development Fund (CRDF)
Dr. Tagbo Niepa (University of Pittsburgh), Dr. William Federspiel (University of Pittsburgh)
Joanna Rivero, Austin Lieber